| Home | Licking County Links | Licking County Cooleys | Licking County Dagues |
Bill R's Genealogy
Home Page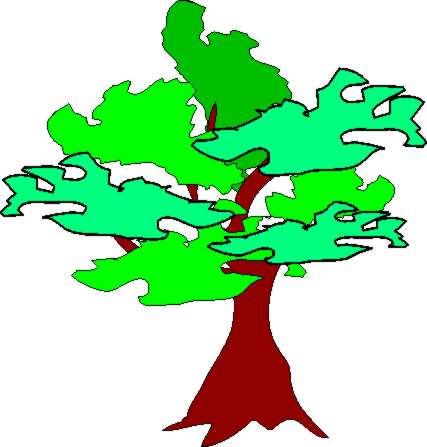 Featuring Some of the early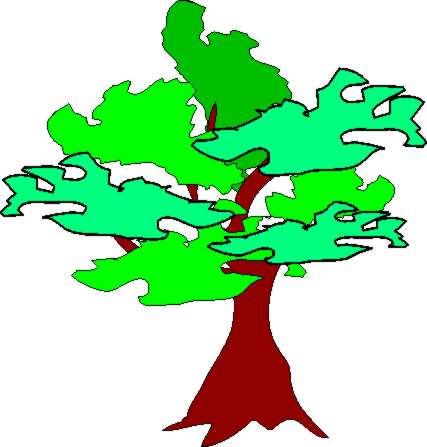 Licking County, Ohio Pioneers
I can be found on Ancestry.com under billmst3k
Most of my work is on Family Search https://www.familysearch.org/ If you search Howard Ross Johnson ID # LRTN-2LY you will have found
my maternal Grandfather.
Browse our Licking County, Ohio Pioneers - including pioneers from Monroe, Hartford and Newark Townships in Licking County, Ohio

I want to post a Special Thanks to the following research partners who helped me greatly in accumulating information: Garry Dove, Marjorie Sponaugle, Elizabeth 'Marie' Whitehead Dague, and Algy McBride, Past President of the Franklin County, Ohio Genealogical Society.
*******************************************************************************************
1. Licking County, Ohio Surnames
COLE ca 1830-1890, COOLEY ca 1813-1850, DAGUE ca 1845-current, DiGIACAMANTONIO 1910-current, DOWNING ca 1815-1850, GREEN ca 1806-current, ELLIOTT ca 1801-current, HOLCOMB ca 1813-1831, JOHNSON ca 1830-current, KASSON ca 1830-current, MARTIN ca 1890-1965, MILLIKEN ca 1820-1854, MONROE ca 1835-current, PARR ca 1801-current, RICCIARDO ca 1902-current, WILLIAMSON ca 1810-current, WILLISON ca 1810-current
Early Licking County, Ohio Settlers
Clark COOLEY II married Candace HOLCOMB in 1790 at Granville, MA and migrated to Canandaigua, NY and then Hartford Township, Licking County, Ohio about 1813. The first white child born in Hartford Township was their daughter Michel. Candace died in 1831 and Clark moved to Indiana where he remairried and had another family.
The GREENs, KASSONs, MILLIKENs, JOHNSONs, COLEs, DOWNINGs, and WILLISONs were early settlers of Monroe Township, Licking County, Ohio.
The WILLIAMSONs, GREENs, DAGUEs, and MONROEs were early settlers of Jersey Township, Licking County, Ohio.
The PARRs and ELLIOTTs were early settlers of Newark Township, Licking County, Ohio. Samuel PARR built the first Log home in Newark, Ohio.
If you are researching any of these families I will be happy to exchange info with you.
2. Some Elusive Ancestors:
Looking for parents and ancestors of the following ancestors:
Found! COLE, S. Possibly Stephen or Salathiel, (married Elizabeth ______) their daughter Eliza was born in Circleville, Fairfield County (now Pickaway County), Ohio ca 1810, Eliza's mother Elizabeth was living with her family in the 1850 census in Monroe Twp, Licking County, Ohio.
NOTE: Thanks to Ralph Tuttle for sending me info on S. Cole who is Stephen Cole married to Elizabeth Gorsuch. Stephen descends from Salathiel Cole and Sarah _____ . Salathiel descends from Thomas Cole b. 2/14/1718 d. 1792 and Elizabeth Merriman. The line has extended significantly.
HOT HOT HOT - still missing

CORBY, Nathaniel (Nate) - Nate Corby (or possibly Corbin) was born in New Jersey. Probably lived in Bergen County and maybe near Pompton Plains circa 1820-1840. Was in Licking County, Ohio ca 1840. Probably never married. Supposedly gained wealth in Chicago or possibly New York City, New Jersey or elsewhere. Not much else is known. Have looked far and wide with no results yet. Is he a sibling to your (Corby or Corbin) family?
PARENTS FOUND! JOHNSON, James - born 1 Dec 1805 Baltimore County, MD Married Eliza Cole in Fairfield County, Ohio 31 Oct 1828 moved to Monroe Twp. Licking County, Ohio. Possibly came with Gorsuch or Cole Families from Maryland. Details on https://www.familysearch.org/
HOT HOT HOT - still missing
Elisabeth or Elizabeth JOHNSON - born in 1834 in Monroe Township, Licking County, Ohio near Johnstown, Ohio on the Johnson Farm. See Johnson - Cole Page for further background.

HOT HOT HOT - still missing
MARTIN, Abraham - lived Vermont ca 1790, Living Stanstead Plain, Quebec Province, Canada 1811 married Candace Chapin who was born in Uxbridge, MA
MILLIKEN, James born PA, died ca 1838 Licking County, Ohio married Mary or Martha Lockard. Also possible name Milligan.
3. Italian Surnames:
All of these surnames are from the old country except RICCIARDO (Sicilia) and DiGIACOMANTONIO (Abruzzi e Moliste) which have roots in Licking County, Ohio as well as Italy. These are families from the Ortucchio, Province L'Aquila, which is east of Rome about 50 miles near the Eastern Italian Seaboard.
CHIANELLI, CHIAMPELLA, DeCRISTAFARO, DiNORCIA, DiSTEFANO, FOGLIETTA, JACOVETTA, PETRUCCI, POLATTA, RANCONE, SINIBALDI, VENTURA,
These are families from Brolo, Lacco and Piraino on the Northern coast of the Messina Province of Sicily:
AGNELLO, BRUNO, CIAMPELLA, CONSI, DiAMICA, GUILIANI, LO RE, MANIACI, MOLICA, MONDELLO, PETRUCCI, PICCIONE, SCAFIDI, STARVAGGI,
*******************************************************************************************
©2001-2018 Majestic Enterprises. All rights reserved.
Last Updated 1/8/2018